Robuust, geavanceerd, functioneel en compact, wat wil je nog meer van een duikcomputer? De Aqua Lung i770R zal zelfs de doorgewinterde technische duiker bevallen!
Met eenvoudig te bedienen interface en ultraheldere Thin Film Transistor kleurenscherm. Standaard functies zijn onder andere een volledig kompas met drie assen, simpele driepunts-navigatie, meerdere gasmogelijkheden en een oplaadbare lithiumbatterij. En met de bluetooth Smart-technologie communiceert je computer draadloos met de DiverLog-app op je smartphone of tablet. Bovendien biedt het gepatenteerde Gas Time Remaining Algorithm berekeningen in realtime, wat een nauwkeurig gasbeheer mogelijk maakt.
Ultra-Bright, Color TFT Technology
With an ultra-bright, high-contrast, full-color TFT display, the i770R illuminates your deepest dives for clear legibility. With crisp, crystal clear detail, the i770R's display can be easily read in all conditions with perfect clarity. The i770R's display also comes with easily adjustable intensity settings for environment-specific conditions and battery savings when a high-intensity screen is unnecessary.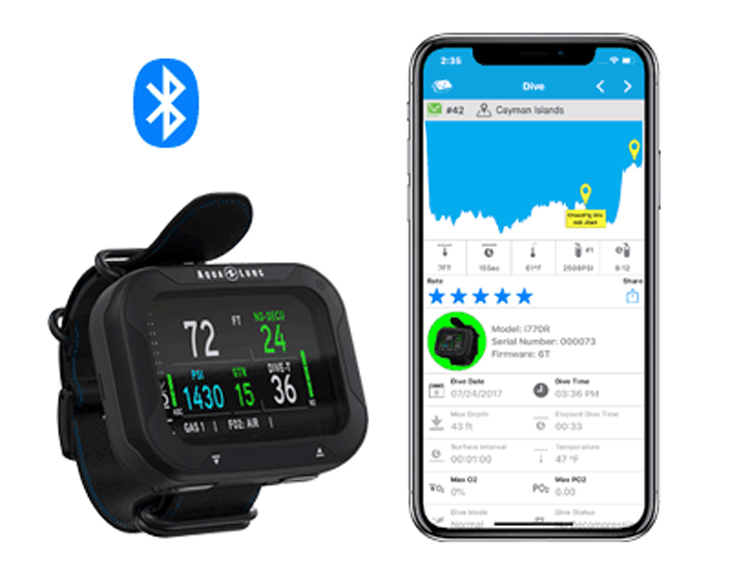 Bluetooth Smart Integration
Staying connected and managing your dives has never been simpler! Wireless Bluetooth Smart connectivity lets you easily sync your dive data with the DiverLog+ app on your mobile device (available for iOS and Android). With your DiverLog+ app, you can remotely control all your i770R settings, view log and profile data, add locations, and after your dive share your memories, stats, photos, and dive site on social media.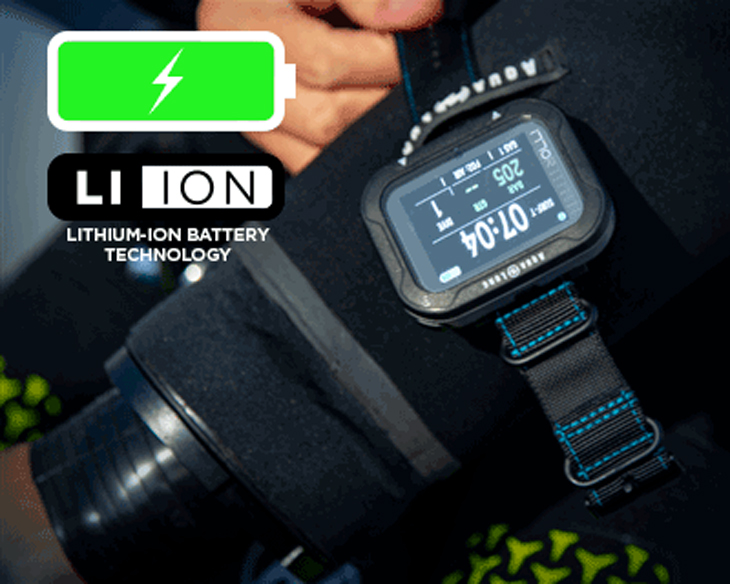 Rechargeable Lithium-Ion Battery
No need to purchase expensive batteries. With the i770R's rechargeable lithium battery and included charging cable, you will have a full charge ready for every dive.
3-Button, Easy-to-Navigate Interface
Monitor all your key information and control every aspect of your dive with easy settings preview and updates – all with just 3 buttons. Two navigation buttons on the bottom, and a "Select" button strategically placed in the top right corner, allow for intuitive functionality, especially when wearing gloves.
Prijs: € 699. Meer info: www.amilco.nl